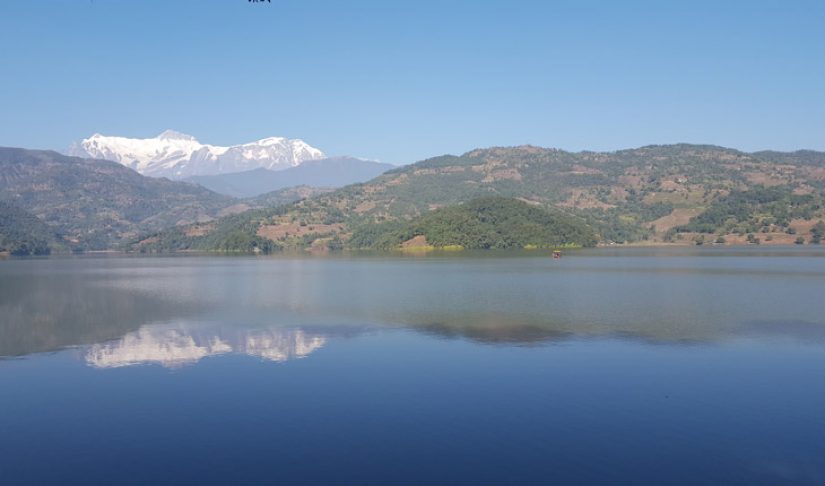 Trip Facts
Group Size
+2 People above
Trip Overview of Paragliding in Nepal
Paragliding is the entertaining and spirited adventure sport of flying. Free flying, light weight and glider aircraft with no strict primary formation. The shapes of the wings are maintained by its suspension outline. The wing and the aerodynamic forces the air flowing over the outside due to the air force entering vents in the front of the wings. Paragliding in Nepal can be truly wonderful experience for the adventure seekers. Paragliding, a new adventure sports in Nepal.  One can experience the extreme scenic pride, as they can share airspace flies near the Himalayan as an eagles, kites, lakes, monasteries, temples with an incredible views of the splendid Himalayas.
It is a weather dependent sport; we have to depend upon weather conditions. Paragliding in Nepal commences from November through February, the best months being November and December. The gliding is accessible in Mahabharat range. However, Paragliding is done more in Pokhara, the beautiful lakeside town at the underneath of the Annapurna Himal. The climate of Nepal also makes it an ideal purpose for all levels of pilots. They produce just right "streets of clouds" ultimate for the paragliders welcoming them to fly all along the sky highway. The main area for paragliding in Nepal is Annapurna Region, specifically the Pokhara valley. The Pokhara valley and Sarangkot hill, the safest and renowned place for this paragliding is in Nepal. Paragliding takes off from Sarangkot height (5,220ft) which offers you the most magnificent views of mountains and Fewa Lake. The landing is by the Few Lake. One can get to monitor the brilliance of Annapurna range and astonishing landscape around Pokhara valley, virgin Mt. Fishtail (Macchapuchre), Annapurna Himal, Fewa Lake, Rice Fields, Lamjung Himal, Rivers and settlements are beneath gives you thrills with a immense opportunity for photographs.
Tourist Link Treks and Expedition is a skilled company that provides the best Paragliding in Nepal. We arrange paragliding in Nepal essentially in the Annapurna region and more particularly the Pokhara valley. It is not required to be experienced for paragliding as the eligible pilots will provide a dumpy but detail consultation before the paragliding. The memories you will get for 30 to 45 minutes of flight will last for a lifetime. Those people who want to experience paragliding in Nepal but cannot obligate the instructions for 2 days, we put forward them tandem flights as well. During the tandem flight, pilot will be explaining what he/she must be doing and will agree to hand some of the control of the paragliding.
Day Trip:
In the Morning around 9am or 10 am, we will pick up from your Hotel and our drivers will drop to the saramkot and you can do fly around one hour. When you will flight you can see the High Mountain such as Annapurna 1st, 2nd and 3rd as well as other mountain. After finished your paragliding the driver will drop to hotel.​

---
---
What's included?
All ground transportation by private car
Entrance fee
Guide
What's not included?
All meals
Alcoholic/luxury drinks and Private expenses
Hotel Accommodation
Fixed Departures
Sorry, No fixed departure dates availabe, Please request for
Private Trip