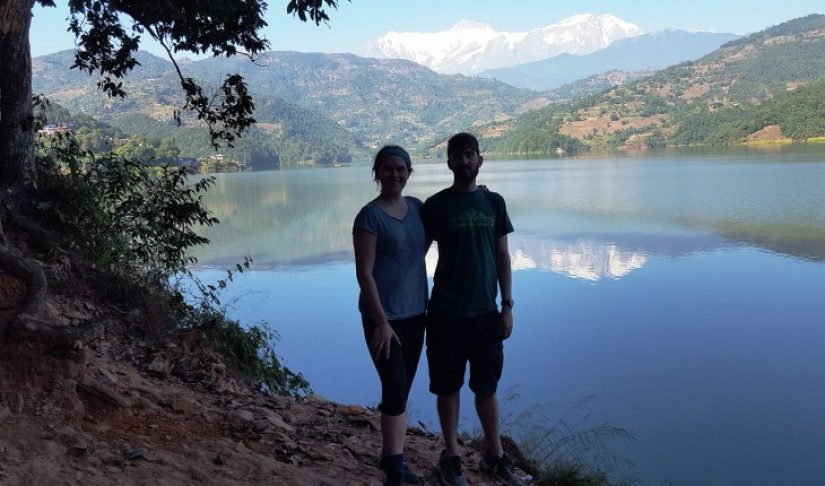 Trip Facts
Group Size
1+
Trip Grade
Easy
Max. Elevation
1890m
Meals
Launch / Refreshment
Transportation
Private car
Trip Highlights
Scenic drive from Pokhara and Back.
Magnificient view from Australian camp.
Picturesque Dhampus village.
Gurung tribe culture.
Dhampus village exploration.
Panoramic view of Annapurna Himalaya.
Trip Overview of 1 Day Trek Pokhara
1-day trek Pokhara is a short and sweet trek near Pokhara which can be done in one day. 1-day trek to Pokhara is a blessing journey for those who like to trek nearby Pokhara city and tend not to lose the comfort of the city. This journey offers a panoramic view of the Himalayas, Nature walk, Bird watching, Countryside observation, Local life discovery, Gurung tribe culture, and Nepali cuisine.
1-day trek to Pokhara starts from the wonderful city of Pokhara in the morning after breakfast. We drive to Kande through Pokhara Beni highway which takes one hour. The trail goes straight uphill through the lush green forest. After one and half hour's walk, we reach Australian camp 1890m which offers a surreal, magnificent, breathtaking view of the Annapurna range. We stop there for launch while we explore this area. We continue downhill through the lush green forest to Dhampus 1650m which is one of the cultural, scenic, and picturesque places. We stop there and walk around the village to discover life, culture, custom, and scenery. Dhampus village is famous for uniquely build houses having a slate stone thatched roof and the trail so amazing slate stone spread all over the trail very precisely. The culture of garden keeping is outstanding here; different kind of flower including some prolific species keeps blooming. After a short village walks, we stop for refreshments nearby restaurant. We continue forward, the trail goes downhill through small settlements and lush green forests respectively. We picked up by car at Dhampus Phedi at 1130m and drive back to Pokhara. In the end, you realize how sweet the hike was, and feel like a sweet dream.
---
1 Day Trek Pokhara is short and sweet trek near pokhara which offers panoramic view of Himalaya, Countryside exploration, Bird watching and village walk without loosing the comfort of the City.
Itinerary
9 hour Launch / Refreshment
Private car picks you up in the morning. We drive to Kande some 27 kilometer which takes nearly 1 hour. Knowledgable guide will facialiate your journey. We start to trek at Kande 1770m which go uphill all the way to Australian camp 1890m where we stop for launch. During launch brek explore around Australian camp. You can see beautiful Annapurna Himalayan panorama from there, bird watching is another attraction. We continue forward to Dhampus which is downhill walk through lush green jungle. After reaching Dhampus we explroe around the village and stop for refreshment. We continue forward, go through lush green forest and settelment to Dhampus phedi where we take our car and drive back to Pokhara. We walk around 6 hour and drive 2 hour in total from pick up and drop.
Fixed Departures
Sorry, No fixed departure dates availabe, Please request for
Private Trip