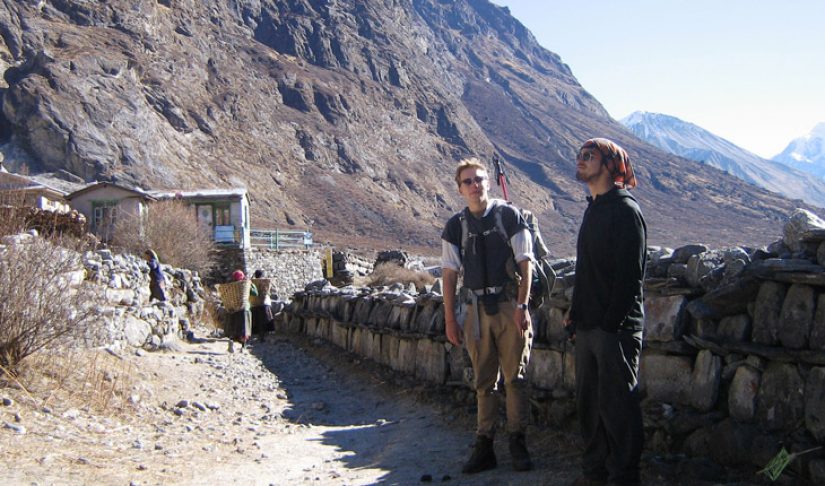 Trip Facts
Group Size
+2 People above
Trip Grade
Moderate
Max. Elevation
5500M
Trip Overview of Rock Climbing in Nepal
Rock Climbing itself symbolizes testing as well as bold outside actions. Climbers have to ascend or go above the natural rock pattern. There is no hard and fast rule that you will be ascending only on the natural rock which means you can scale up in an artificial rock as well. But Nepal is the land of the great Himalayas, climbers will be gifted with natural rock and have to reach the last point of a certain route. In general, Rock Climbing is set apart by making use of the climber's hands to cling to their individual mass for balancing. It is already mentioned that Rock Climbing is not a trouble-free sport that demands mental and physical sport where your potency, patience, quickness, and stability of power are being checked. It can be a dodgy sport and information of appropriate mountaineering methods and practice of focused climbing tools is the key to the safe achievement of routes. One must learn how to rock climb before one moves into the field. Nepal is a rational decision for rock climbing as it tenders to some wonderful and dizzying destinations for those who search out their kicks from crawling up perpendicular rock faces. Rock Climbing in Nepal is beautiful as one of the newest sports to bring about tourists due to its magnificent natural rock facade in a superb setting. At present rock climbing has well-known growing status in the midst of the tourists forthcoming into Nepal along with the local admirers.
Rock climbing in Nepal has been one of the most exhilarating sports in current days, in view of the fact that this is a nation filled of rocks and slapdash hills. The diversity of sport mainly goes well with those who crave to seize defy of rock climbing directly rocks, crawling up and about cliffs with assisting their fingernails. Climbers must be all set with rock climbing equipment so that they may not encounter any problems like rock climbing shoes and rock climbing gear.
Rock Climbing in Nepal has engendered a prospect to carry out and shine ability previous to signal on the genuine things to achieve. The majority of the spots are positioned in the north and northwest sections of the valley like the wildlife reserve, the shiva puri, and Nagarjun Royal forest and watershed. The Nagajun forest reserve is appropriate for beginners and wall rats mutually. Hattiban rock climbing site is for specialized climbers where they can take pleasure in top-rank grades climbing. Similarly, the Pasang Lhamu rock climbing site is an additional rock climbing wall put up indoors.  Rock climbing in Nepal can be incorporated into bird watching and game watching.  Tourist Link Treks and Expedition is providing a safe site briefing, arrangement of travel, and climbing gears with adventure rock climbing.
Day Trip: In the morning around 9 am or 10 am, we will pick you up from your Hotel and our drivers will drop you at the Nagarjun forest. You can do Rock climbing for around two and half hours, after finishing your Rock climbing and you get lunch in the park.  The driver will drop to the hotel.
---
---
What's included?
All ground transportation by private car
Entrance fee
Guide
What's not included?
All meals
Alcoholic/luxury drinks and Private expenses
Hotel Accommodation
Fixed Departures
Sorry, No fixed departure dates availabe, Please request for
Private Trip