Top 20 Things To Do In Nepal For 2022
8 May 2022 Tourist Link Trek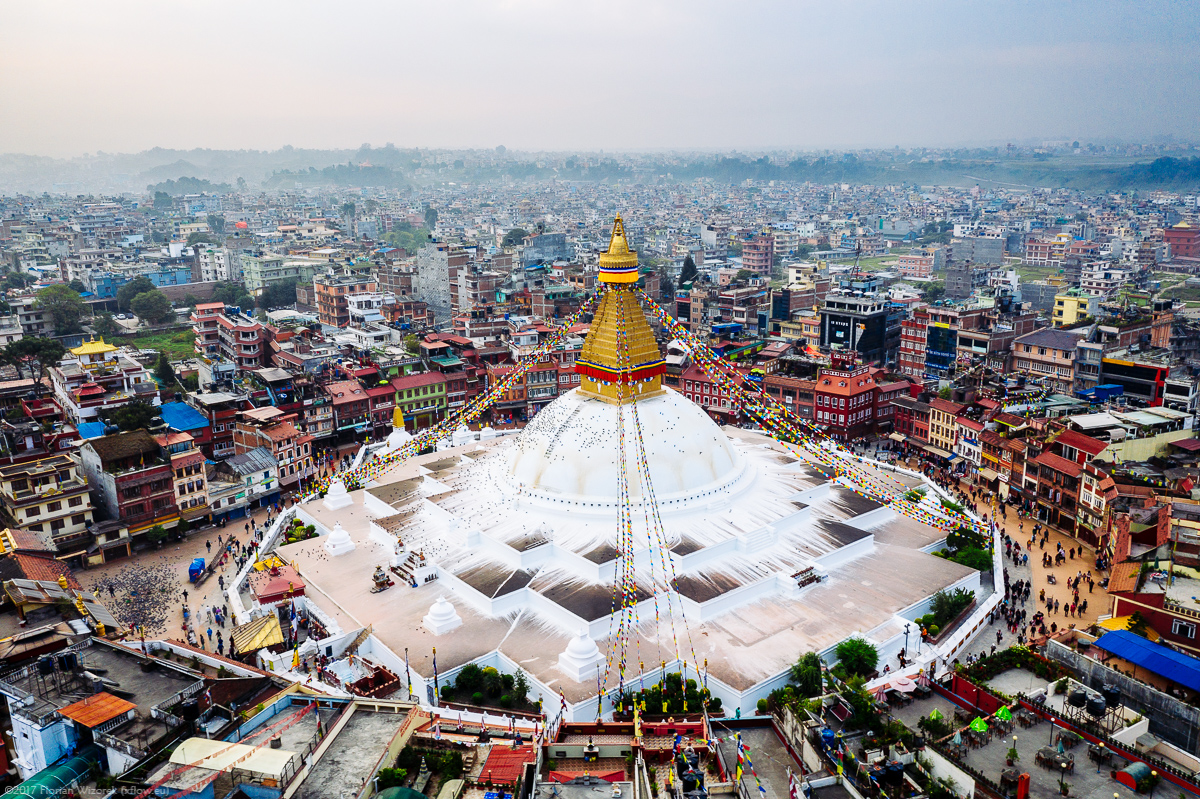 The top 20 things to do in Nepal for 2022 is the topic of discussion that we are discussing in this blog. Nepal is a landlocked country located between India and the Chinese autonomous region of Tibet. Rectangular-shaped Nepal consists of three different geographic regions the Mountain region, the Hilly region, and the Terai region. The Mountain region consists of the Himalayas, the Hilly region consists of hills and small valleys, and the Terai region is flat land where we can find the lush green forest and fertile land suitable for farming. Terai region is the beginning of the Gangetic flat where all the major rivers from the Himalayas reach flat land. In terms of people, culture, custom, and heritage. The top 20 Things To Do In Nepal For 2022 is the best way to visit Nepal. Top 20 Things To Do In Nepal For 2022.
You can do many trips around Nepal related to tours, treks, adventure, leisure, ultra adventure, etc. There are eight mountains over eight thousand meters out of fourteen lies in Nepal. Nepal is the most famous country for trekking. Kathmandu city is known as the city of temples where there is a bunch of UNESCO world heritage site which makes it the biggest concentration of them. The living Goddess Kumari is worshipped every day as a centuries-old legacy. There are numerous national parks and conservation areas where flora-fauna giving their best, and conservation and preservation are going well. In the south of Nepal where all the rushing Himalayan rivers get calm, there are numerous national parks and buffer zone where we can find some of the most endangered wild species like one horn rhino, and the royal Bengal tiger. Top 20 Things To Do In Nepal For 2022 Top 20 Things To Do In Nepal For 2022
Without further let's talk about the Top 20 Things To Do In Nepal For 2022 is more information about Trekking in Nepal.
Everest Base Camp Trek
Everest Base Camp Trek is one of the most famous treks where many trekkers come to make their dream come true every year. Looking at Mt Everest from a close distance, Exploring the land of Sherpas, Visiting some of the centuries-old monasteries, visit Kalapathar 5550m are the major highlights of the Everest base camp trek. This journey takes one week to three weeks depending on how long you want to trek there is a bunch of trek like the Everest Base Camp Trek, the 10-day trek to Everest base camp, the Everest Panorama trek, Everest base camp Chola pass trek, the Everest Gokyo Lake Trek, Everest High Passes Trek, Everest three pass trek, Jiri to Everest Base camp trek, Gokyo Chola Pass EBC Trek.
2) Chitwan National Park
Chitwan National Park is located in the south of Kathmandu. It is famous for its flora-fauna, forest, and wild species including some endangered animals. Chitwan National park is located between two mighty rivers Narayani and Rapti. There are a bunch of activities you can do in Chitwan they are Jungle safari, elephant safari, Canoe ride, Elephant breeding center visit, Tharu village walk, Tharu stick dance observation, Bird watching, yoga, meditation, relaxation, etc.
3) Bunjy Jumping
Bunjy Jumping is one of the famous adventure activities that you can do in Nepal. Jumping into the bottomless gorge is absolutely thrilling and exhilarating. There are a bunch of Bungy places in Nepal. Some are located nearby Kathmandu which is called the last resort. And another Bungy is located around Pokhara. The most famous are from the last resort and one from Parbat Kushma. Tourist Link Trek and Expedition provides Bungy jumping as well.
4) Nepal Cuisine Explore
Being located between India and China as a melting pot of these two civilizations we can clearly find the distinction reflected in the cuisine. The most famous food eaten in Nepal is Dal Bhat which is a combination of rice, lentil soup, vegetable curry, meat curry, pickle, homemade sauce, etc. Every Nepali person at least once a day takes this meal. Visit our blog Top 20 Nepali food you must not miss.
5) Kathmandu Valley Sightseeing
Kathmandu is the city of the Temple where it has said (on every street corner you can find the temple and every day there is a festival). Kathmandu is an ancient and it's one of the old civilizations. There are many temples, stupas, and monasteries all around the city. There are dozens of temples and monasteries around the city some famous sites are Kathmandu Durbar Square, Swyambhunath stupa aka monkey temple, Pashupatinath temple, Patan durbar square, Bhaktapur durbar square, Changunarayan temple, Bouddhanath stupa, etc. You can do some of the day and multiday trips to the sites with tourist link treks like Kathmandu valley sightseeing, Nepal cultural tour, etc.
6) Lumbini
Lumbini is the birthplace of Lord Buddha who is known as the light of Asia. Lumbini is located southwest of Kathmandu which covers a distance of approximately 280 Km. This very sacred land offers so many things to see. You can see hundreds of Buddhist monasteries, Chorten, and stupa around Lumbini. Lumbini occupies a big area where you can see hundreds of monasteries built by several countries. The main attraction of Lumbini is Mayadevi Temple, Ashoka Piller, the eternal holy flame, the Mayadevi pond, etc. Tourists link trek and expedition offers the tour to Lumbini. You can spend a few days, weeks, and months in Lumbini depending on your desire.
7) Pathivara Temple
Pathivara Devi Temple is a very famous goddess temple located in the heart of the far eastern Himalayas. It is 611 km away from Kathmandu by road. This temple is located in the Kanchenjunga region where the world's third and Nepal's second tallest mountain is located. Pathivara Devi temple is famous for fulfilling devotees' wishes and desire thus every year thousand of devotees from Nepal, India, and abroad come here for the pilgrim. Tourist link treks and expedition offers pilgrim tours to this temple. We provide a high-quality vehicle for this tour which takes a week from Kathmandu and back.
8) Bardia National Park
Bardia National Park is located in the southern plain of far western Nepal. This national park is famous for its flora-fauna some major ones are Royal Bengal Tiger, Gharial Crocodile, and Blackbuck. It was established in 1988 AD with the aim of protecting and conserving endangered wildlife. If you prefer the real wild and willing to see very less tourists this is for you. Tharu community is one of the ethnic groups from this region and exploring their culture, custom and tradition are possible here. Malaria-resistant Tharu people are one of the toughest indigenous from South Asia. Tourist link trek & expedition provides tours to this place with flexibility and customization facility.
9) Daman
Daman is one of the famous hill stations located in the Taha municipality of Makwanpur district. The elevation of this place is 2322m above sea level. When it's extremely hot in Kathmandu and you are willing to chill out nearby the cool Daman is for you. You can do several hikes around this place. There is a bunch of hotels, guest house, and luxury resort. This place can be reached within 4 hours of Kathmandu. Tourist link trek & expedition provides several tour packages to Daman which can be customized according to your needs.
10) Janaki Temple
Janaki Temple is one of the most famous temples dedicated to the goddess Sita and the god Rama. It is also called Janakpurdham. The architecture is very unique and it's built mostly using marble. This place is very famous among Hindus. Every year people from around Nepal, India, and abroad come here for the pilgrimage. The city of Janakpur where the Janaki temple is located is worth visiting. Tourist link trek and expedition offers various tour packages to Janaki temple.
11) Annapurna Circuit Trek
Annapurna circuit trek used to be one of the best treks in the world for several years and it is. This incredible journey starts at the tropical town of Beshisahar and it goes all the way through the world's largest mountain pass Thoroung-La pass 54oom. It offers so many things you can imagine. Trekking through the Himalayan Shangrila, a close-up view of the world's tallest mountain, multiple ethnic people, the Holy Kaligandaki river, Sacred Muktinath temple, and Jomshom Windy valley are the major highlights of this trek. Annapurna circuit trek, Jomsom Muktinath trek, Tilicho lake trek are the major trek you can do in this region.
12) Chisapani Nagarkot Hiking
Chisapani Nagarkot Hiking is one of the popular treks near from Kathmandu. If you prefer trekking nearby Kathmandu Nagarkot Chisapani Hiking is for you. This journey recreates you from the hustle and bustle of the city life. Walking through the village, panoramic view of Himalaya, witnessing wildlife, visit Nagarkot hill station are the major highlights of this journey. Tourist link trek and expedition offers several trips to this place. Nagarkot tour, Nagarkot hiking, and Chisapani hiking are the major trips you can do around this place.
13) Ghalegaun Homestay visit
Ghalegaun is Located in the lap of Mt Lamjung Himal in the Lamjung district. It is one of the major villages where the majority of the people are Gurung. All the village houses have slate stone roofs and slate stone is spread all over the front yard and on the street of the village. Every evening traditional Gurung folk song and dance is performed so you can watch people performing wearing traditional costume. You can try local food during your visit to this village. The price is reasonable and affordable here. Tourist link trek and expedition organizes trips to this place.
14) Rara Lake trek
Rara lake trek is one of the most famous treks in Nepal. Rara lake is the largest lake in Nepal surrounded by mountains at an altitude of 3200m. It is located in the Karnali province of Nepal which is located in the northern part of far western Nepal. This region is very rich in culture, customs, language, and way of living. The journey to the Rara Lake trek is truly the journey to heaven. Tourist link trek and expedition organize several trips to Rara Lake which can be customized upon your request.
15) Badimalika Trek
Badimalika Trek is one of the most beautiful underrated trekking journeys which lies in the Bajura district of far western Nepal. The name Badimalika came from the name of the famous goddess temple which lies on the hillock at an altitude of 4200m. The journey can be both spiritual and adventurous. The landscape contains of sloppy pastureland which spread over long distances. This journey offers the true taste of adventure. Tourist link trek is one of the major operators of Badimalika trek our well-experienced guide always looking forward to making your dream come true.
16) Bandipur
Bandipur is one of the hill stations located between Kathmandu and Pokhara at an elevation of 1030m. Bandipur is famous for its traditional style of settlement. The major inhabitants of Bandipur are Newar famous for trading, art, food, and architecture. Visiting Bandipur you have an opportunity to explore traditional style settlement, metalwork, woodwork, and the beautiful panoramic view of the Himalayas. Tourist link treks and expedition offers several trips to Bandipur.
17) Paragliding
Paragliding is one of the most thrilling adventure activities that you can do. flying like a bird is absolutely a unique experience that one can experience. Paragliding above Pokhara city of Nepal is one of the most famous Paragliding across Nepal. Flying with the most experienced pilot is great even from the perspective of safety. Tourist link Trek and expedition is one of the leading adventures company which offers several different adventure activities.
18) Annapurna Base Camp Trek
Annapurna base camp trek is one of the most famous trekking in Nepal after Everest. To do Annapurna base camp you don't have to worry about the unsecured flights. You can drive to Pokhara anytime and start your trekking. It takes seven days to do the Annapurna base camp trek which is one of the shortest time duration taken to step into the base camp eight thousand meters tall. Tourist link trek and expedition is one of the major outdoor activities operators. You can find your trip visiting our site and we do have a customization facility.
19) LOD Nightclub
Lod aka lord of the drinks is one of the newly open discotheques in Kathmandu. This place is located in the tourist region of Kathmandu city which is called Thamel. If you are a nightlife enthusiast and willing to experience nightlife in Nepal LOD is for you. This place offers everything you want with nightlife.
20) Kalinchowk
Kalinchowk is a place where there is a very famous temple of the goddess is located. Kalinchowk is famous for the goddess temple which is located on the top of the hillock at an elevation of 3700m. There is a cable car facility available to reach Kalinchowk temple. The town before the temple is called Kuri which is full of newly build alpine-style houses. It is 151km towards the east of Kathmandu so it is possible to do it within 2 days time period. If you have enough time it would be very nice so you and explore a lot of things.
Share this