Visit Nepal Year 2020 what are the major attraction?
3 Feb 2020 Tourist Link Trek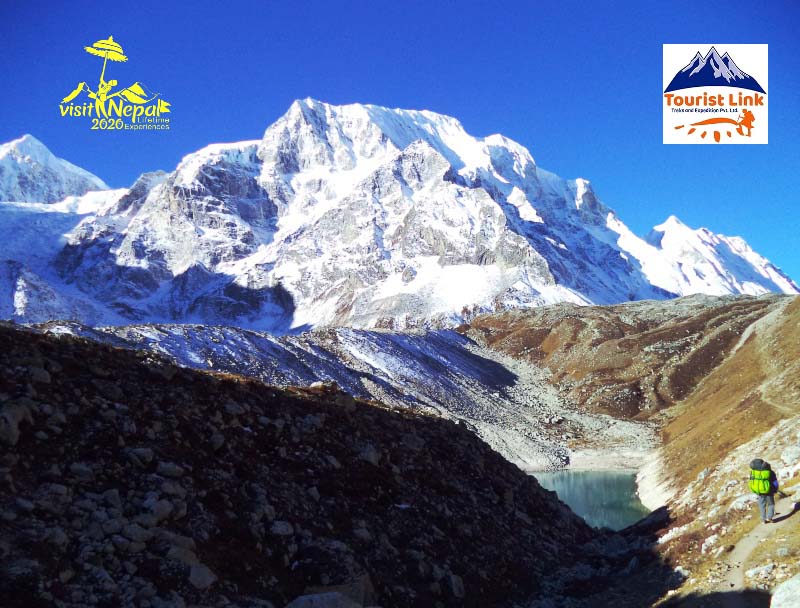 Nepal is a Himalayan country located between Chinas autonomous region Tibet and India while Tibet lies in the northern part all the way from east to west whereas India lies in the east, west and south. This Himalayan country is one of the most diversified territories in the world from both natural and cultural aspect. The highest elevation top of the world Mt Everest 8848m and lowest elevation of Nepal Kechanakalan 60m lies just between 175 Kilometer gaps which are unbelievable. While talking about world tallest mountain it is the kingdom, there are eight mountains above 8000m out of fourteen. Geographically, demographically no doubt it's the champion you can't find this diversity around the world. Despite being rich culturally and naturally it is one of the poorest countries in the world because of the isolated territory and transitional politics in the past which is now catching the momentum of economic growth and prosperity. Nepal is celebrating Visit Nepal Year 2020 with the aim of accommodating numerous tourists to introduce its diversity and to enrich tourism industry.
We have discussed a bit above about Nepal, demography, geography and Visit Nepal Year 2020. Well above mentioned fact is not enough justice to address its immense greatness lets discuss about geography, climate and demography in detail. Rectangular shape country divides into three geographical regions that is mountain region which consists of 15 % of total area, Hilly region which is located centrally occupies nearly 65% of its total area and low land which is called Terai consists of 20% land area. Demographically 50% of total population lives in low land whereas 45% lives in hill and 5% lives in mountain region. There are dozens of river originated from Himalaya having thousands of tributaries for being located between China and India it's influenced a lot from these two vast cultures what we call melting pot. 125 ethnic groups speak more than 120 languages also they are very rich culture, custom, tradition and way of living. Heritage and monument is another precious treasure of Nepal that Nepal is the only country in the world having half dozen UNESCEO world heritage sites within the diameter of 10 Kilometer in Kathmandu valley. UNESCEO enlisted natural heritage Chitwan national park and Sagarmatha national park aka Everest region are also place of Interest. The birth place of god Buddha who is referred as light of Asia also lies in Lumbini Nepal. Muktinath , Pashupatinath and Janaki temple are the purest pilgrimage of Hindus, every Hindu person should visit these place in order to get salvation.
After the brief discussion above about multiple characteristics let's have some introduction on the major attraction for Visit Nepal Year 2020. This tourism year is celebrated long after the previous one back in 2011 which did very well. Let's have some discuss over the attraction for Visit Nepal Year 2020
Kathmandu: Kathmandu is one of the incredible cities in the world which bags the title of City of temple, City of Devotee and it's the highest concentration of UNESCEO world heritage site that there are half dozens of UNESCEO heritage site within the diameter of 10 kilometer. Beside this is the melting pot of Hinduism and Buddhism so you can explore Hinduism and Buddhism. There are numerous Temple, Monastery, Stupa, Monument, and Shrine. There is one saying famous "Kathmandu is the city where temple's are more than houses and festivals celebrated more than number of days in a year." Place of attraction around Kathmandu are Kathmandu daurbar square, Swyombhunath aka monkey temple, Bhaktapur daurbar square, Patan daurbar square, Pashupatinath, Bouddhanath, Changunarayan, Nagarkot, Nagarjun, Chandragiri hills.
Pokhara: Pokhara is another big city in Nepal which is located in the central part of Nepal at the elevation of 810m above sea level which is mainly famous as adventure and leisure hub. Kathmandu is regarded as city of culture and heritage whereas pokhara is regarded as adventure and natural hub. You can see Mt Annapurna 8079m from any corner of the city which makes it so especial the only city in the world offering gigantic Himalayan view in the world. There are dozens of major tourist attraction here and also it is the getaway to Annapurna region that many treks are started here. Phewa lake, World peace pagoda, Davis falls, Guptshor cave, International mountain museum, Tibetan refugee camp, Sharangkot hills are the place of sightseeing beside these it is adventure hub for several activities like Paragliding, Rafting, Ultra light aircraft flight, Bungee jumping, Jip line descend.
Chitwan: Chitwan is another place which is famous for UNESCEO enlisted national park called Chitwan national park which lies in the south west of Kathmandu. It is mainly famous for wild habitat, Tharu tribe culture, Maulakali Goddess temple, Balmiki temple. The main attraction in national park that you can find 549 species of birds, 68 species of mammal and 126 fish species among them some are endangered including One horn rhino, Royal Bengal tiger, Gharial crocodile etc. Some famous activities include Jungle safari, Canoe ride, Tharu tribe village walk, Tharu culture museum, Tharu stick dance, Maula kali temple visit, Balmiki temple visit.
Lumbini: Lumbini is the birthplace of Lord Buddha who is famous as light of Asia who was born at lumbini in 563 BCE as son of his King father Suddhodan. Lumbini lies 287 Km away from kathmandu towards south west. The major attraction of Lumbini are Ashok temple, Mayadevi temple, Holy eternal flame, World peace pagoda and several monastery built by Buddhism loving country. You have direct flight option for Lumbini from Kathmandu so it can be reached within few hours from Kathmandu.
The Himalaya: Himalaya lies in the northern part of Nepal spread all the way from east to west having some of the world tallest mountain including Mt Everest 8848. All half of the Himalaya is located in Nepal all the way from Lipulek 5200m to Kanchenjunga 8586m. There is several subdivided section of Himalaya in Nepal which is called region like Everest region, Annapurna region, Langtang region which has its own unique character. Every region differs from each other in terms of Geography, People, ethnicity, culture, custom and tradition. There is thousands of tour option available around Himalaya. Some of the notable tours from Himalaya are Everest trek, Annapurna trek, Langtang trek, Dolpo region trek, Kanchenjunga trek, Rara trek, Api Saipal trek.
Janaki temple: Janaki temple is located in the south eastern part from Kathmandu. It is 238 Km away from Kathmandu whereas flying is also possible. Janaki temple is very famous among Hindus because it was the Kingdom of King Janak who is famous for his moral character and also Sita his daughter who was married to Rama the prominent god the story is associated with Hindus holy book Ramayana. Janaki temple is a huge temple premises which is the master piece of architecture.
Share this