Types of Trekking in Nepal
30 Jun 2019 Tourist Link Trek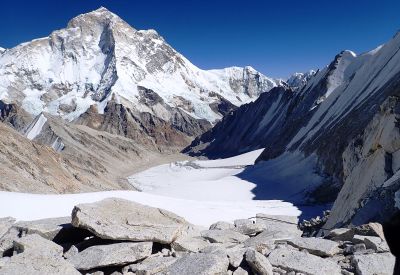 Generally we can classify the typology of trekking as per accommodation type are as follows:
Tea House Trek
Tea House Lodges are made to provide accommodation and meals for adventure seeking tourists in mountain regions. Generally tea house lodges provides as much facilities as they can do but would be less facilities than other sophisticated hotels and resorts in cities. Most of the popular trekking regions such as Annapurna region, Everest region, Manaslu region, Mustang region and Langtang regions are easy accessible of tea house lodges. Tea house trek generally costs lower than Camping trek because we do not need to carry camping stuffs, there will not require extra porters and kitchen team.
Camping Trek
Camping Trek is usually used for less beaten and less accessible remote mountain regions of Nepal where facilities of hotels and lodges are not available. In such trekking, our crew will carry all camping tents, kitchen tents, foods and all essential equipments together, stay by choosing good camping sites, prepare foods by our self (kitchen team) and sleep in tents. Such trekking type is also called organized trekking where every crew members should be well qualified and highly knowledgeable about hygienic food preparation, safety – security, arrangements of tents, choosing safe and good camping spot and so on.
Home Stay Trek
The Himalayan country Nepal is a perfect destination for home stay trekking experience. Simply home stay trekking can be defined as a type of trekking offering home stay accommodation, staying in local's house, interact with them, explore their culture, tradition, lifestyle, taste varieties of foods and cuisine made by themselves. In the remote mountain region, generally indigenous cast's peoples living with unique identify of their own cultural values. Such trekking type is also getting popular day by day in Nepal.
Mixed accommodation
We classify a trek type as mixed accommodation which either includes home stay and camping or tea house lodges or tented camp. In some cases we cannot reach every day accessible of local living areas while heading towards closer of mountains or likely to Summit Mountains we need to set up the camps. For all peaks climbing holidays and mountaineering adventure holiday, we will stay in tea house lodges before reaching at the base camp and after there we should have to set up the camps for accommodation and also need to prepare foods ourselves.
Share this