Top 5 less visited trek in Nepal
30 Mar 2022 Tourist Link Trek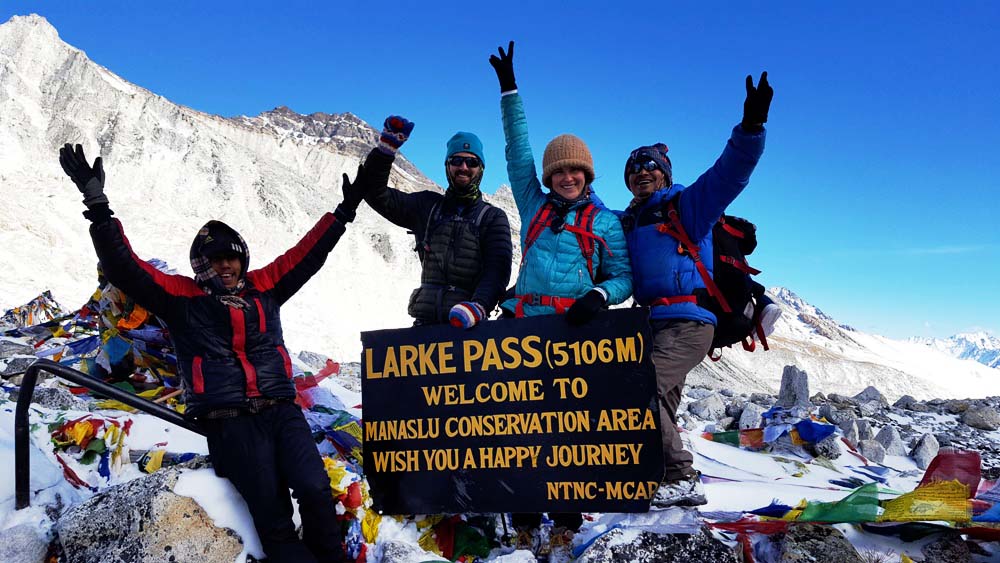 Nepal is one of the most diversified countries in the world in terms of people, geography, culture, language, custom, flora-fauna, and climate. Eight out of fourteen highest mountains are located here. It is also the second richest country in water resources after Brazil. Kathmandu is known as the city of temples since the medieval age and that legacy left so many heritage sites including temples, monasteries, monuments, memorial buildings, and royal palaces. Another interesting fact about Kathmandu is it holds the highest saturation of UNESCO world heritage sites within a small diameter. It is home to 125 different ethnic groups whereas 120 different languages are spoken here.
Being located in the middle of two giant ancient countries India and China, Nepal became a melting pot. Nepali culture, language, religion, and way of life are highly influenced by these countries. Thus the mixture if these two civilizations can be reflected through Nepali culture, language, religion, and cuisine.
Nepal is very famous for adventurous activities like trekking, rafting, sky diving, etc. Among them, trekking is the most famous and it's a widely done activity among tourists. Himalaya is located in the northern part of Nepal stretching from all the way east to west. There are hundreds of different trekking routes some are very busy and full of people whereas some are less visited and unspoiled. Below we are going to discuss on top 5 less visited treks in Nepal.
Kanchenjunga Base Camp Trek: Kanchenjunga 8586m is the third highest mountain in the world. This mountain lies in the northern side of far eastern Nepal sharing its border with India. Kanchenjunga base camp trek would be the best choice for the trekker who is willing to have a true taste of mountain hiking in the virgin province. Kanchenjunga region is less affected by modernization and westernization thus you can still expect the same purity as it used to be in the past. Visiting Kanchenjunga base camp, exploring far eastern remote lifestyle,  red panda observation, and Rai-Limbu peoples culture exploration are the major attraction of this journey.
Rara Lake Trek: Rara Lake is the largest lake in Nepal and is located in the far western part of Nepal. The pristine beauty of the region amazes every visitor deeply. This region is less developed and has less impact on westernization and modernization. The indigenous people from this region have a distinct culture, customs, rituals, and dialects. This trip is the dream destination for the Nepali people.
Manaslu Circuit Trek: Manaslu Circuit Trek is one of the newly famous treks which encompass the Manaslu conservation area. The name Manaslu came from the famous mountain Mt Manaslu 8163m which is the eighth highest mountain in the world. Manaslu circuit trek is located in the Gorkha district of Nepal from where world-renowned Gurkha warriors came.  Trek following mighty Budhi Gandaki, visit the monastery, observing Tibetan descendent Bhotia people culture, Visit Mt Mt Manaslu base camp is the major attraction to this journey.
Dhaulagiri sanctuary trek: Dhaulagiri Sanctuary trek is a newly introduced trekking trail and it is the shortest route to Dhaulagiri south base camp 4050m. This journey offers you an incredible chance to explore the Magar people's culture, customs, and way of living for the first time. The journey can be start at the place called Beni which is located between the confluence of two holy rivers. It takes one and half weeks to complete this journey while it is recommended to have a trip booked through a government authorized agency and must have an experienced guide because this is a less visited area few nights need to be camped in the higher province.
Makalu Base camp trek: Makalu Base Camp trek is the journey inside Makalu Barun National Park which takes you all the way to the heart of the sanctuary and takes you to the foothill of the world's fifth highest mountain Mt Makalu Base Camp 5100m. Mt Makalu 8463m is famous for being the fifth highest mountain and being a neighbor to Mt Everest and Mt Lhotse. This trek is less affected by modernization and westernization that you can see very less signs of civilization.
Share this