Things to consider before Everest Base Camp Trek
16 Jan 2021 Tourist Link Trek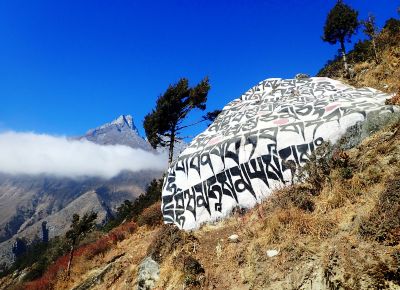 Stepping in the land of Mt. Everest is not easy without sufficient preparation. Therefore, here we share things to consider before Everest Base camp trek so that one can prepare for EBC trek easily. By following the tips provided here, one can have memorable and successful time in the base camp of Mount Everest by staying safe from altitude sickness despite of being at top of the world.
1.Training
Although there is not challenge of technical mountain climbing skill and anybody without technical knowledge and experience can join the trek, you must be physically strong with great physical stamina. One can keep their body stronger and fit by doing daily exercise. So, one must dedicate some hours each day for exercise. One can either join fitness center or take walk regularly.
2.Being mentally prepared:
It is necessary to be mentally prepared for EBC trek. As it is known that compromises have to be made while living outdoors and rural lifestyle is different from urban lifestyle. Therefore, one need to be prepared to stay outdoors in camps with limited facilities. Thus, it is necessary to prepare yourself mentally to be in remote location.
3.Having right gear:
Trekking would be fun, easier and memorable if you choose right gear while it would be stressful if you go trekking without proper gears. So, one need to choose trekking boots which will keep you comfortable and dry. One also need down jacket to combat frosty weather at high altitude. One must carry water bag and water purifier too. One can also carry sun hat and sunglasses.
4.Keep patience:
One should take EBC trek slow and steady. One should not rush while trekking. It would be tired and stressful while rushing. Trekking slowly will be helping in acclimatization to changing altitude. So, one can spend a day in Namche Bazar while EBC trek.
Share this