Popular short trekking routes near Kathmandu
30 Jun 2019 Tourist Link Trek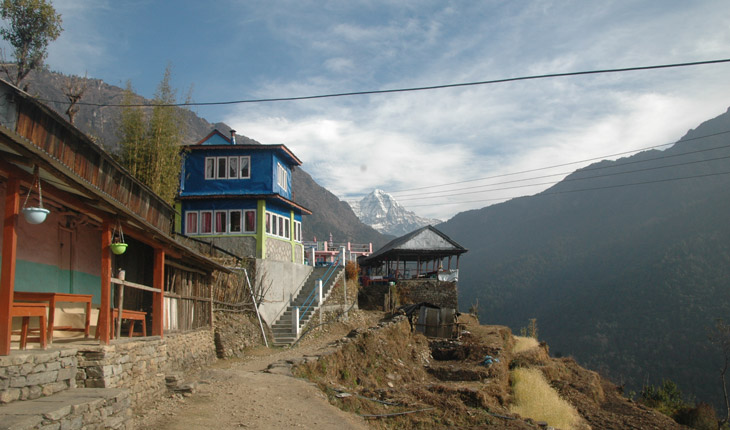 Popular Short Trekking Routes near Kathmandu
Popular Short Trekking Routes near Kathmandu you do not always have to go to remote places to experience Nepal as there are many popular short trekking routes near Kathmandu. This city has remained in the center of power since earlier days. You can find the perfect harmony in between nature and lifestyle in this city. Although being a capital city, you can still experience rustic life in Kathmandu. Suburban countryside places are within few kilometers from core Kathmandu.
The hiking route in Kathmanduallows the varied experience of Newari architecture and culture. You get to take the taste of authentic local food. Enjoy panoramic views of Mountains and scenic Kathmandu Valley from the hilltop.
Given below are some of the best hiking routes near Kathmandu.
One day trekking in Kirtipur
Kirtipur is an ancient Newari town which is located 5km to the southwest of Kathmandu. This is a culturally and historically significant city. Even King Prithvi Narayan Shah- the father of Unified Nepal was successful to conquer Kirtipur only on his third attempt. This beautiful city is clustered with many temples and monasteries. Religious belief is deep rooted in the life of locals. Bhairav Mandir and Chilancho Monastery are two sites worthy visiting in Kirtipur. Similarly, Taudaha- one of the largest lakes in Kathmandu Valley, Chobhar gorge and Dakshinkali Temple- the temple dedicated to Lord Goddess are places of interest near Kirtipur. Hiking route in Kirtipur depends on your interest.
hokana and Bungmati Trekking
Khokana and Bungmati are the medieval villages established in 16th century that are located near Kathmandu. A drive of an hour will easily take us to Bungmati. This place holds strong religious significance as the winter home of Rato Matsyendranath- the Lord of Fish. Wood carving is the major occupation of locals. Khokana is famous for its mustard oil. Karya Binayak Temple is another place of interest.
Hike to Shivapuri
Standing with stunning 2732m height, Shivapuri is the second highest hill in Kathmandu presided by Phulchowki Hill. The hill is paradise for birdwatchers. The starting point for climbing Shivpuri lies near to Dakshinkali Temple. The route is scenic with views of colorful rhododendrons. Crossing few Tamang villages, we will reach the top of hill and indulge in the breathtaking scenery of glistening mountains and Kathmandu Valley.
Hike to Phulchowki
Phulchowki allows the perfect views of Kathmandu. It is the highest point in Kathmandu Valley. On the way to Phulchowki is located Godavari Botanical Garden which provides shelter to several rare species of rare flowers and plants. Godavari is also the popular picnic spot among Kathmandu citizens.
Budhanilkantha to Kakani Trek
Budhanilkantha to Kakani Trek is more popular among bikers. Budhanilkantha is the holy site of Lord Narayan. You can also visit ISKCON Center inside Budanilkantha before following the rugged trail all the way to Kakani. Do not forget to try Rainbow Trout fish while you are in Kakani.
Tourist Link Treks & Expedition can organize customized short trekking in Kathmandu in your budget price.
Share this