My Nepal Experience
30 Jun 2019 Tourist Link Trek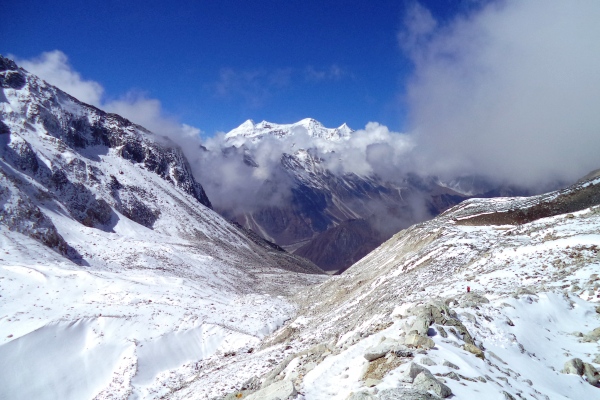 I have trekked all around the world, seen the seven so called wonders, but nothing compares to Nepal. It is a beauty unlike no other. I feel privileged to have seen the sights I have seen at such a young age. I have scaled pon heights most would only dare to dream. I have witnessed sunsets that can only be imaged via postcard illustrations. But what it boils down to is that feeling that we are free.
We do not belong. Our natural instinct is to explore, and the more I explore, the more I feel a sense of rejuvenation. I feel that exploring the unknown (things we have not yet experienced), can only expand our consciousness and benefit the greater good.
Having mentioned Nepal, I feel it is crucial to highlight the extra ordinary experiences I uncounted when making my way up Mount Everest. I was recommended a trekking company by a friend of mine called 'Tourist Link Treks & Expeditions Pvt. Ltd.' To which I am eternally grateful. Had it not been for these guys then I would have missed out on a trekking experience unlike no other.
They were everything I would have hoped a trekking company would be. Sound advice, friendly staff, and all in all a professional manner which I have still to see in any other company.
We were assigned 1 guide per 5 people. There were 10 of us in total, so gave us a very intimate connection with the tour guide (a lot of companies only offer half this, so felt we were on a right path straight away). What I struggled with the most on the 14 days trek was the climbing. Before taking on the tour I had virtually no climbing experience. I was one of the few in the group, but was reassured that everything would be ok.
After watching others from the group boldly take their leaps up the peak, with little to no mishaps, I decided that I would go it my own and put into practice what I had learnt. This is not for the faint hearted, as it requires a lot of courage and heart to overcome your fear of heights etc, but once you decide to take that leap of faith, everything goes out of the window. You reconnect with spirit and soul to encounter an out of this world experience which can only be likened to 'god' if you believe in such things.
Having been on my feet for the duration of the 2 weeks it was safe to say that a rest was duly appreciated. Taking on treks such as these can certainly leave a person depleted to say the least, but once you have taken the voyage it is hard to turn back. I am certainly addicted to these kind of natural organic high, and recommend anyone with a thirst for exploration to at least encounter these experiences, as it may well be the most important thing you will ever do with your life!
Share this