Group Joining appeal for Makalu Circuit Trekking
10 Mar 2022 Tourist Link Trek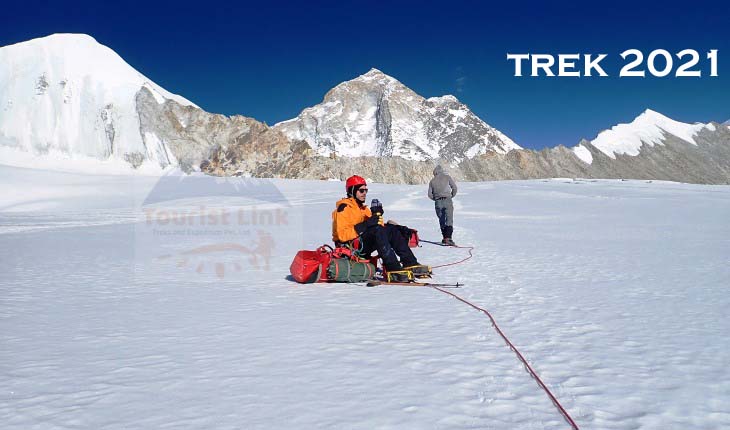 Tourist Link Treks and Adventures humbly announces a group joining requests for the Makalu circuit trek for the coming autumn. This trekking is one of the most challenging and adventurous journeys in the Himalayas which consists of a few mountain passes crossing, and technical climbing of Sherpeni col peak 6180m.  We have a few clients already booked for this journey and a few seats are still remaining so hurry up and book your seat now.
Makalu Circuit Trekking is one of the most adventurous trekking packages available in the Himalayas.  This journey is for those who are seeking for next-level adventure journey which enhances the taste of adventure to the next level.
The journey starts at Kathmandu where you take a scenic flight to Tumlingtar. After landing we take a few hour jeep rides to Hedangna Gadi from where you start to trek downhill all the way to Arun River and the journey goes uphill through lush green forest and villages. Your journey goes nice and sweet until Makalu Base Camp after it gets more adventurous and challenging but don't worry our Sherpa guide will accompany you and make sure everything is fine with you.
If you are willing to join our group for the Makalu Circuit trek please feel free to contact us. This journey is only possible during the autumn season so secure your seats today.
Share this