Best Trekking in Nepal 2024
30 Jul 2023 Tourist Link Trek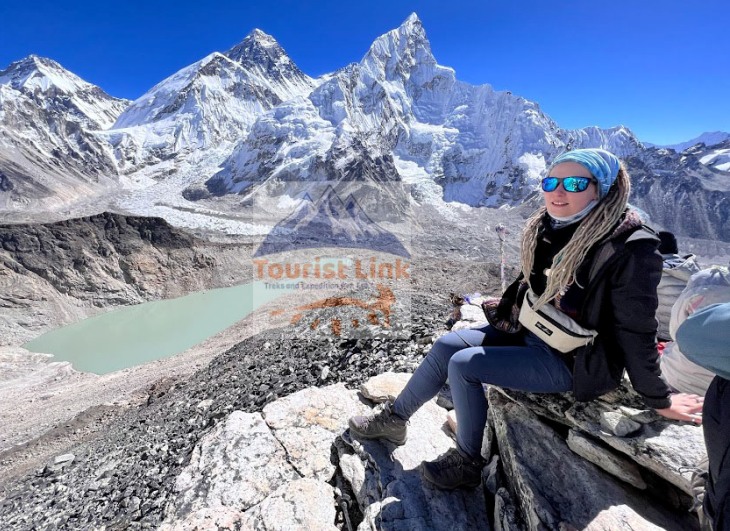 Trekking in Nepal is a magical experience, and the country offers numerous breathtaking trails that cater to trekkers of all levels of experience. In 2024, you can expect the trekking routes to remain as stunning and diverse as ever. Here are some of the best trekking options in Nepal for the year 2024:
Everest Base Camp Trek: The Everest Base Camp Trek is a classic and iconic journey that takes you to the foot of the world's highest peak, Mount Everest (8,848 meters / 29,029 feet). The trek offers breathtaking views of the Khumbu region, Sherpa culture, and the chance to stand at the base camp where mountaineers prepare to summit Everest.
Annapurna Circuit Trek: The Annapurna Circuit is a popular and challenging trek that circumnavigates the Annapurna Massif. The route takes you through diverse landscapes, from lush valleys to arid high-altitude deserts. This trek offers spectacular views of Annapurna I (8,091 meters / 26,545 feet) and other peaks.
Langtang Valley Trek: The Langtang Valley Trek is a rewarding journey that takes you through picturesque landscapes and charming Tamang villages. The trek offers stunning views of Langtang Lirung (7,234 meters / 23,734 feet) and allows you to explore the Langtang National Park, home to various wildlife and vegetation.
Manaslu Circuit Trek: The Manaslu Circuit Trek is a remote and less-trekked route that offers a unique cultural and wilderness experience. The trek takes you around Manaslu (8,163 meters / 26,781 feet), the eighth-highest mountain in the world, and offers breathtaking views and encounters with local ethnic communities.
Upper Mustang Trek: The Upper Mustang region, also known as the "Last Forbidden Kingdom," is a culturally rich and visually stunning trek. The area was opened to foreigners only in 1992 and still retains its ancient Tibetan culture. The trek allows you to explore ancient monasteries, caves, and unique landscapes.
Gokyo Lakes Trek: The Gokyo Lakes Trek takes you to the pristine turquoise Gokyo Lakes and offers spectacular views of Cho Oyu (8,188 meters / 26,864 feet) and Everest. The trek is less crowded than the Everest Base Camp route, making it an excellent alternative for those seeking a more tranquil experience.
Kanchenjunga Base Camp Trek: The Kanchenjunga Base Camp Trek is a remote and challenging adventure that takes you to the base of the world's third-highest peak, Kanchenjunga (8,586 meters / 28,169 feet). The trail passes through diverse landscapes and offers encounters with various ethnic groups.
Before embarking on any trek in Nepal, it's essential to be well-prepared and plan ahead. Consider the level of difficulty, duration, and permits required for the trek of your choice. Additionally, be mindful of your physical fitness and acclimatization to avoid altitude sickness.
Always trek with a reputable guide or agency, as they provide valuable support, ensure your safety, and help you navigate the best routes. Furthermore, keep in mind that trekking conditions and availability may change due to weather conditions, conservation efforts, or local regulations.
In conclusion, Nepal's trekking trails in 2024 offer a diverse range of experiences, from awe-inspiring mountain views to immersive cultural encounters. Whether you're an experienced trekker or a first-time adventurer, Nepal's trails have something extraordinary to offer.
Share this