Adventure tourism activities in Nepal
30 Jun 2019 Tourist Link Trek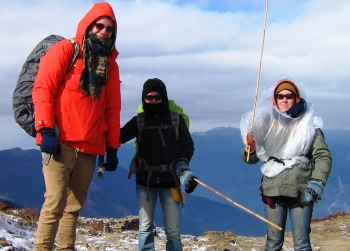 Adventure generally refers to some extra activities rather than the usual people do, in case of tourism and hospitality sector adventure tourism means those kinds of activities where people have more risk and adventure. Trekking, Rafting, Mountaineering, Bungee jump, kayaking, cannoning and paragliding are the major adventure tourism activities in the world. In the case of Nepal we have lots of rivers, gorges, mountains, forest and other natural gifts where adventure tourism activities are possible, some of the adventure activities in Nepal are:-
Trekking: – A long walk in the hills or in a mountain side for several days is known as trekking. In the context of Nepal most of the trekking route start from hilly region and ends at the lap of mountain or nearby them. During trekking the tourist can stay in tea house or in a camp. The famous trekking routes of Nepal are Everest Base Camp, Annapurna Base camp, Langtang Valley, upper and lower Mustang, upper and lower Dolpo and many more around the country mountain side.
Rafting and kayaking: – The adventure form of boating are rafting and kayaking which is usually done on the fast flowing river with some rapids. In the case of Nepal we have lots of fast flowing river from the melting of mountain snow where rafting, kayaking and other water adventure are possible. The white water rafting in trishuli and Bhotekoshi are the famous rafting spot in Nepal. Kaligandaki, Marshyangdi and Bheri River are also other famous spot for the adventure seeker.
Mountaineering and peak climbing: – Nepal has 8 of the world highest mountains among 10 including Mount Everest of the world along with other 1000 of supporting peaks, so mountaineering is the famous and normal adventure tourism activities in Nepal. Every year thousand of climbers from world visit Nepal for the summit of mountain and peaks in different part of Nepal. The major peaks and mountains climb in Nepal are Mount Everest, Manaslu, Makalu, Island peak, Mera peak and many more.
Bungee and cannoning: – Bungee and cannoning both are the adventure activities with maximum risk. In case of bungee people jump in the Georges or lower land by tying a rope on a body for certain time. Bhotekoshi and pokhara are the famous places for bungee jump in Nepal. Cannoning is an activity in a waterfall with the help of rope. Here people will tie a rope in their body and get down in the waterfalls from the top. In Nepal we have several waterfalls where cannoning is possible.
Rock climbing and Paragliding: – Rock climbing is just opposite to cannoning where people climb in the rocks from bottom to top with the help of rope. One should have lots of practice and confident for rock climbing. Nagarjun rock climbing, Shivapuri rock climbing are major spot In Nepal. Paragliding means to fly in the sky with the help of parachute from the top hills. In context of Nepal pokhara is known as a paragliding spot from sarangkot, where the flyer can enjoy the beautiful scenery of mountain lake and pokhara valley.
So these are the major adventure tourism activities in Nepal, but every day different new adventure activities and spot are searched and design for the adventure lovers in Nepal.
Share this